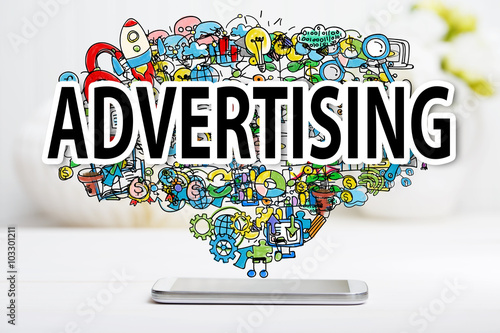 For every small business owner, the primary concern is always getting the most bang for the buck. That's true in advertising, where small business owners want to make sure that they are getting maximum value for their advertising dollars.
For example, consider two popular online marketing methods – online directories and search engine optimization (SEO). If you're a small business owner, both of these appear to have their strengths and weaknesses, so which one is best for you?
Let's start with online directories. In the pre-digital era, every business needed to be in the local White Pages – those huge, unwieldy phone books that arrived every year on your doorstep. It was so important to be in those directories that companies even changed their names so that they would appear first alphabetically (i.e. businesses with names like "AAA Auto Repair")
Well, the Internet has changed the way we think about online directories. Yes, there are some online directories – such as SuperPages.com, Citysearch, Local.com and the Better Business Bureau – that essentially act as updated white pages from the pre-digital era.
But the listings that everyone cares about these days are Google Places, Bing Places, and Yahoo! Local Listings. These are vitally important because they are integrated with search, and with people performing more than 6 billion Google searches a day, this is an easy and free way to get noticed. By "claiming your business," your listing will appear on Google Maps, and your customers can leave reviews on your Google+ page. Most of the basic listings are free, but Yahoo, for example, charges $9.95 per month if you want to add photos and detailed descriptions to the listing.
And there are also "social" online directories – such as Yelp and Foursquare – that are also worth exploring. For example, Yelp claims that the average incremental revenue from listing your business online is $8,000 annually.
But an alternative to these online directories is SEO. This is a different approach to search, in which you are trying to get your company to be listed on the very first page of search results. Say that someone is searching for "Dentists in Mississauga." If you have optimized your search results, then your dentist business would appear within the first five results. Here is the expert in Mississauga, Hire them to do SEO – www.vitaltrafficsolution.com/services/seo/mississauga/
While there is a tremendous advantage to using SEO, given how important search is today on the Internet, there's also a downside: You can't force Google to rank you #1. And some companies hire agencies that employ all kinds of hacker tactics to make their sites "pop" to the top, but those results are not always long-term. Google is simply too smart.
Moreover, the Google search algorithm is constantly changing, so it's hard to "game the system." Lately, for example, Google revamped its search algorithm to give higher rankings to websites designed for mobile. Google sees that more and more search traffic is coming from mobile devices, so it's only natural that mobile-friendly websites will rank higher.
Ultimately, both of these online marketing methods – online directories and SEO – have their strengths and weaknesses. Online directories are relatively intuitive to understand, easy to set up, and either free or relatively inexpensive. But you get what you pay for. In contrast, SEO is less intuitive and may require hiring a specialized agency to handle this. It's also not guaranteed to work since you are essentially trying to out-smart Google.
The best solution is to find out how customers hear about you online, and focus on that method first. Perhaps run a simple survey and just ask customers directly. If 80 percent of customers are finding you via Google search, for example, then the answer is clear: you need SEO and improved search results.